Our first event this year will be an AWF Mentor Dinner on

Tuesday, February 21 from 7:00 – 9:00 pm


(Click below for a PDF version of the event details)

Please note that this event is open only to female members of our Corporate Member firms. Also, please note that this event will be in Japanese with no English translation available.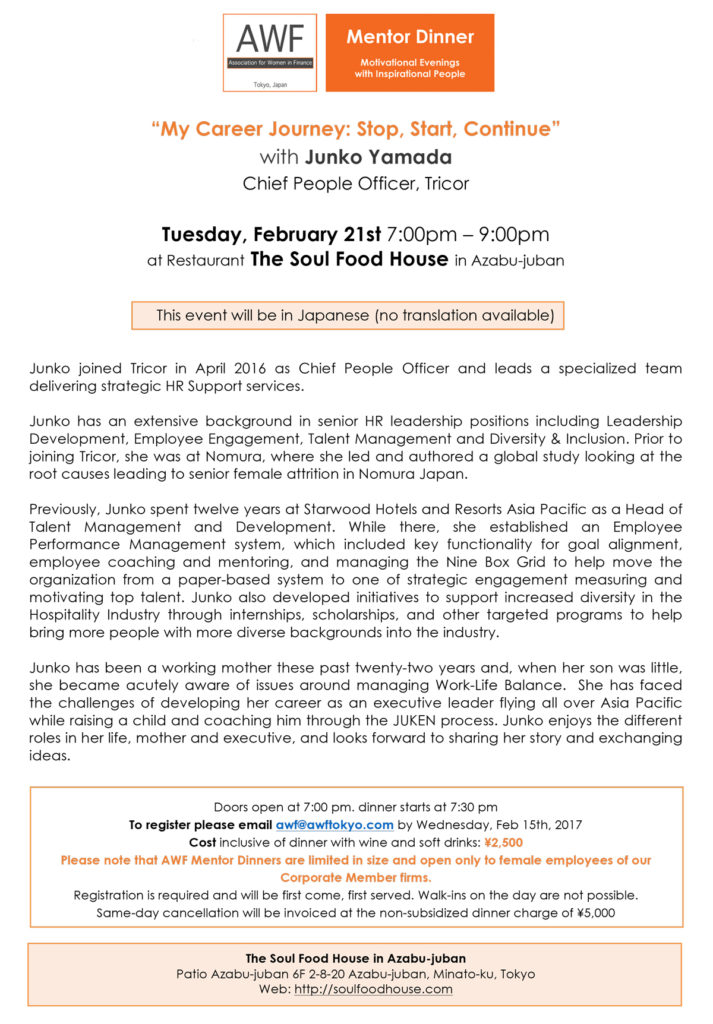 If you'd like to receive email notifications for our events, please sign up via this link.